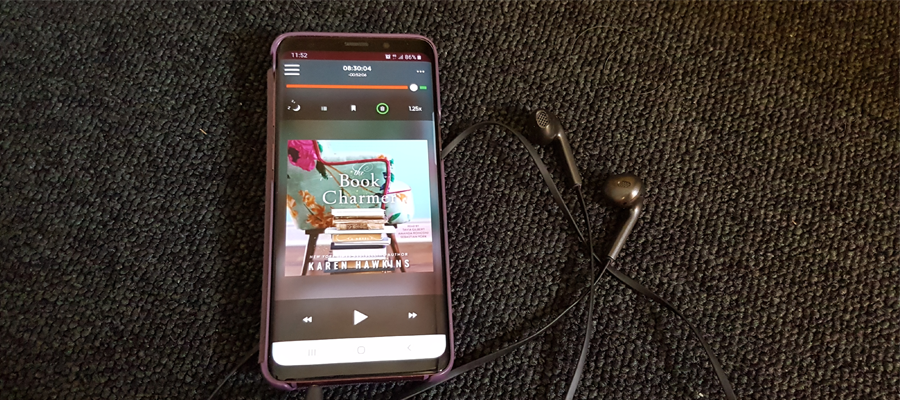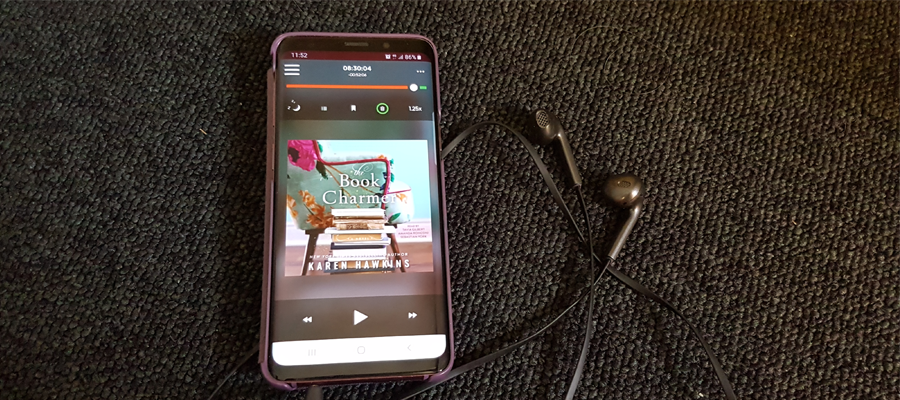 Charming book about a book charmer
This audiobook was just a few hours old on Storytel when I started listening.
It's a cozy little story about a small town, love, books with just a hint of magic. If these ingredients appeals to you, then you should definetly read The Book Charmer av Karen Hawkins.
If you are a fan of Alice Hoffman and liked the 1998 movie Practial magic, staring Sandra Bullock and Nicole Kidman then you should read The Book Charmer. It's not quite as good as Hoffman, but close enough to offer some really enjoyable hours reading, or listening.
Here we have to little foster children, Gracie and Hanna, who was taken care of by Mama G. Today, many years later, Gracie has to quit her job to take care of an aging Mama G battling with Alzheimer and on top of that her twelve year old, recently orphaned niece. They move back to the small town where Mama G once lived – just for a year if you ask Gracie. Just one year.
But, moving to a new town is not easy. A new job, new people, a sulky pre-teen and all new problems. On top of everything Gracie has to take charge of arranging the yearly apple festival, an almost impossible task since the town is almost bankrupt. If only that new neighbor of hers had not been so distracting….
The Book Charmer is a feelgood story in a nutshell. All the ingredients are there, the small town, the good food, caring neighbors that are essential for the genre. There are of course problems to address, problems which can't be solved until Gracie realize she can't do it alone, it takes a community. It takes friends.
This is definitely a book you read with a little smile and a cozy feeling in your body – perfect now when the evenings are getting darker and summer soon will be over.